Questions? Feedback?
If have further questions that have not been addressed by the documentation and FAQ, if you have found a conflict between the documentation and software itself, or if you have comments and/or suggestion for improvement, please contact us at:
 mixomics [at] math.univ-toulouse.fr 
Alternatively, you can report any bugs and issues in our bitbucket repository.
We value your feedback, thank you!
Newsletter 
Subscribe to our newsletter by simply sending an e-mail with no subject and no content in the body to mixomics-news-subscribe [at] math.univ-toulouse.fr 
This is a low traffic email newsletter to inform of the major updates and/or events related to mixOmics, such as workshops, tutorials, publications on new approaches.
(You can unsubscribe at any time by sending us an e-mail to mixomics [at] math.univ-toulouse.fr)
Follow us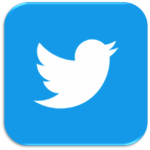 follow us on Twitter.